November 1, 2018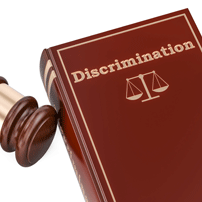 Sidney L. Gold & Associates, P.C. is proud to announce the opening of a new office in New Jersey. With offices in Philadelphia and now in South Jersey, the firm is better able to serve their growing list of clients and prospective clients in the Greater Philadelphia area. The new office address is 2500 McClellan Avenue, Suite 420, Pennsauken, New Jersey 08109.
The law firm of Sidney L. Gold & Associates, P.C. is recognized by the prestigious Martindale-Hubbell Bar Register for their excellence in the practice areas of employment law and civil rights litigation. Their skilled legal team provides legal representation to both employers and employees on varied aspects of employment litigation as well as claims involving federal and state civil rights issues and discrimination matters. For over 40 years, the firm has stood at the forefront in protecting the rights of workers throughout Pennsylvania and Southern New Jersey.
Since 2004, the Super Lawyers organization has honored Sidney L. Gold each consecutive year. Mr. Gold has also been repeatedly named a Best Lawyer in America in the area of Labor and Employment Law. He serves as co-chair for the Philadelphia Bar Association Labor and Employment Committee, and has since 2005. Earlier this year, attorney Neelima Vanguri of Sidney L. Gold & Associates, P.C. achieved a landmark victory for transgender rights and was named 2018 Attorney of the Year by The Legal Intelligencer, honored for her pioneering work on the transgender rights case Blatt v. Cabela's Retail. [No. 5:14-cv-04822. United States District Court, E.D. Pennsylvania. May 18, 2017.]
The law firm of Sidney L. Gold & Associates, P.C. embodies the knowledge and experience that employees and employers need when dealing with challenging employment issues. They will listen carefully to clients' concerns and will examine every facet of the case to establish a course of action that benefits their client's unique situation.
For more information and legal counsel on employment-related issues, visit their website at https://www.discrimlaw.net or call 215-569-1999 or contact us online. The firm offers free consultations to clients across Pennsylvania and New Jersey.