December 25, 2017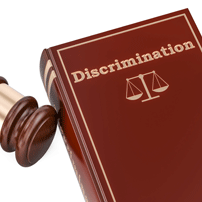 Laws concerning how religion is addressed at work can be confusing. Employers are prohibited from making decisions based upon an employee or candidate's religion. At the same time, they are required to accommodate employees' religious beliefs and practices, provided they do not pose an undue hardship to fellow employees or the business.
Title VII of the Civil Rights Act of 1964 protects Americans from religious discrimination in a work setting. Employees cannot be treated better or worse than others simply because of their religious beliefs or practices. More specifically, Title VII prevents workers from being hired, fired, passed over for a promotion, or held back from accessing benefits or other incentives because they practice a certain religion.
Reasonable Accommodation for Religion in the Workplace
Discrimination takes many different forms. Being fired because of your religion is the most obvious form of discrimination, along with harassment and intimidation. Company practices or policies that ostracize or exclude employees with certain religious beliefs can also be discriminatory. Physical attacks on another's body or property because of their religion becomes a dangerous and criminal hate crime. Whenever feasible, employers in the United States are required to provide reasonable accommodation for workers' religious beliefs and practices. Examples of reasonable accommodation for religion in the workplace include:
Change of position or assignment: Workers with job duties that conflict with their religious beliefs can be moved to another role or position within the company.
Exceptions to dress code: Company policies dictating grooming or dress code can be adapted for religious reasons.
Excused absence from religious activities: Employers including religious expression in various work activities can excuse employees with conflicting beliefs.
Flexible scheduling: Religious holidays, and alternative arrival and departure times, allow workers to observe religious practices.
Providing space to practice religion: Employers can provide employees with a private space for prayer, or to practice other religious observances whenever possible.
Undue Hardship
Employees are legally permitted to express their religious beliefs at work if it does not create an undue hardship on the company. An undue hardship includes any accommodation that is especially costly, or requires additional employees or premium wages. If one worker's religious expression negatively impacts the morale of others, infringes on their rights, or slows down productivity, it may also constitute as an undue hardship. When an employer and worker disagree on what constitutes undue hardship, the counsel of a knowledgeable New Jersey discrimination lawyer may be helpful.
New Jersey Discrimination Lawyers at Sidney L. Gold & Associates, P.C. Advocate for Victims of All Types of Discrimination
When it comes to religious expression, anti-discrimination laws can be confusing. If you were treated unfairly at work because of your religion, New Jersey discrimination lawyers at Sidney L. Gold & Associates, P.C. can help. We advocate for your right to religious freedom and aggressively pursue justice when your rights have been ignored. Call 215-569-1999, or go online to schedule a free consultation today. We proudly serve residents throughout the state of New Jersey.